War Is Heaven?
Our struggle is not against flesh and blood, but against the rulers, against the authorities, against the powers of this dark world and against the spiritual forces of evil in the heavenly realms. Eph 6:12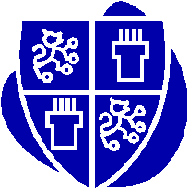 A war rages around each of us until we die - the vital issue is whether this war humbles us so we seek and submit to Jesus Christ and find hope. War can be heaven!
Trials and temptations, the battles in this war, drive us into one of two directions:
Seeking the best the world offers in the way of temporary safety and security - money, institutions, doctors . . .
Or, to God in Jesus Christ - the One who promises and delivers both immediate and eternal provision, protection, hope and happiness.
War Can Be - Might Be - Should Be - We Should Hope Is . . . in Heaven! But this is not necessarily the case; it will not be, if we choose to go it on our own to what we know inevitably awaits usunless we find One to save us from the looming decline, death, decay . . .
"If serving the LORD seems undesirable to you, then choose for yourselves this day whom you will serve . . . But as for me and my household, we will serve the LORD." Joshua 24:15

"Lord, to whom shall we go? You have the words of eternal life. We believe and know that you are the Holy One of God." Jn 6:68 - 69
Life's Most Important Question: To Whom Shall We Go?
War Can Be Heaven!