Free Sunday School, Sermon Series and Personal Devotional Materials from Beulah State University.
To many people (even professing Christians) Jesus and grace (beyond eternal salvation) are rather theoretical, nebulous, old-fashioned and nostalgic concepts. Yet Jesus warns:
I have spoken to you of earthly things and you do not believe; how then will you believe if I speak of heavenly things? Jn 3:12
Likewise, it surprises most first time or casual readers of the Bible that Jesus makes many very bold and tangible promises. Most "experts" (the majority of whom have not read the Bible, but listened to what others have said about it) believe the Bible is theoretical, ethereal, largely negative and passive (mostly outlining what we should not do). Yet as Jesus' Great Covenants demonstrate, the Bible is just the opposite – the Bible is bold, direct and positive!
Beulah State University, and 789GracePlace.com, have as our mission to direct serious Christians towards TODAY grace for Sunday School, Sermon Series or personal devotional use.
We provide books you can download for free or purchase in single "hard" or Kindle editions or at bulk pricing – these include: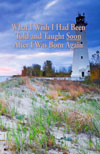 Kindle Promotion - June 27 - July 1, 2017
The Kindle version of this book will be free on Amazon during this period (normally 99¢).
We should not wonder why people are confused, failing to make much progress, when churches take a totally inappropriate approach to teaching and leading, especially shortly after folks are born again. It is much like entering college with a philosophy that you can start any month and any day, enter any classroom and start learning. No! There is a proper process and precise plan.
In even the best case, the initial introduction to Christianity, when a person is born again, is going to be almost overwhelming — there will be many new terms and ideas to deal with. If we are not told and taught, soon after we are born again, which are the big, primary and foundational truths (versus which are secondary) there will inevitably be confusion.
Learn more about What I Wish I Had Been Told and Taught Soon After I Was Born Again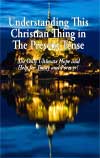 Kindle Promotion - April 30 - May 4, 2017
The Kindle version of this book will be free on Amazon during this period (normally 99¢).
Faith is not measured by how much we have read or superficially understand about the Bible, but how much of it we are "doing" because to really Understand This Christian Thing in any meaningful way we must be applying it to our lives in the present tense.
Application is experience and not until we acknowledge both our great need and personal inability apart from Christ will we humble ourselves to seek and listen to Him.
Learn more about Understanding This Christian Thing In The Present Age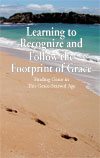 Kindle Promotion - June 12-16, 2017
The Kindle version of this book will be free on Amazon during this period (normally 99¢).
The Bible boldly proclaims: The kingdom of God is not a matter of talk but of power. 1Co 4:20 This power is Grace and this short book on Grace has as its goal to rediscover Grace – its true meaning, what it is and isn't, how we receive it for daily life and how we grow in it as we approach and enter the long forever we all face.
Learn more about Learning to Recognize and Follow the Footprint of Grace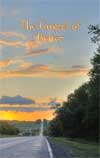 Kindle Promotion - June 22-26, 2017
The Kindle version of this book will be free on Amazon during this period (normally 99¢).
Better is a very big and important word. In contrast to some terms that are weak, anemic and discouraging, better has the fresh, clean spring-like "smell" and feel of hope!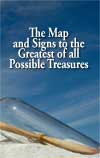 Kindle Promotion - April 27 - May 1, 2017
The Kindle version of this book will be free on Amazon during this period (normally 99¢).
The greatest of all possible treasures is Jesus – if we "have" Him we have the goal of our faith – the salvation of our souls and all the day-to-day benefits grace also offers. On the other hand, if we do not see real and compelling signs in ourselves or others we have reason to doubt because grace always leaves a definite "footprint." This book highlights the tangible signs we will see as we seek first the kingdom of God and His righteousness.
Learn more about The Map and Signs to the Greatest of All Possible Treasures

Kindle Promotion - April 16-20, 2017
The Kindle version of this book will be free on Amazon during this period (normally 99¢).
Good intentions are just that, intentions – ideas and thoughts, until coupled with appropriate disciplines that make these goals and plans real and useful! "Discipline" is one of the most confusing words in the English language because, while a very important word, it has two almost opposite, and therefore confusing, uses – punishment and training. But, in any case, the normal connotation is one of bad not good, dread not delight – even if the ultimate objective (to properly train) is good, the process of discipline, to get there, is considered agony. It is too often considered a 4-letter, dirty, word synonymous with pain (and certainly, most people feel, something to grow out of as we age).
Properly and maturely viewed, however, discipline is not punishment – rather it is what keeps us from being punished! Discipline is the tool of self-control – without discipline we will not achieve the focus of effort necessary for any meaningful accomplishment.
The book highlights keep Christian disciplines providing the security and freedom Jesus promised to only those who know His truth!
Learn more about Ten Great Disciplines of Christian Disciples

Kindle Promotion - May 17-21, 2017
The Kindle version of this book will be free on Amazon during this period (normally 99¢).
Maybe the most destructive modern-day "Christian" misunderstanding and concept is that the grace, promises and blessings of Jesus are unconditional – "we believe and then Jesus unconditionally gives us salvation and all the good that comes with it!" Even a cursory and casual reading of the New Testament makes mockery of this ridiculous notion.
Grace and "required certain behaviors" are not incompatible, they are complimentary! Grace is the beginning of a process, not the end. We have a need, God gives us grace for which He expects us to use it for our good, not to our harm.
Jesus' Great Covenants are His good news for mankind – promising freedom, release, sight . . . God's favor in an otherwise hostile and difficult world.

Kindle Promotion - June 3-7, 2017
The Kindle version of this book will be free on Amazon during this period (normally 99¢).
The "network," foundation and framework for facts are the themes that hold them together. Seeking, seeing and understanding themes are keys to really understanding what the Bible says – Ten Great Themes of The Bible highlights foundational themes to help modern-day Thessalonians become Bereans instead!

Kindle Promotion - June 8-12, 2017
The Kindle version of this book will be free on Amazon during this period (normally 99¢).
It is not coincidental (rather it is almost humorous) that God uses the term "Gospel" (Good News) to describe His Word and message – which has more meaning in the early 21st Century than ever before. There has never been a greater need for Good News than now - even with (and maybe because of) our unprecedented wealth, leisure and comfort. Chautauqua Headline News is a Bible companion guide to help readers see how God's Good News looks in our contemporary environment.
Kindle Promotion - June 17-21, 2017
The Kindle version of this book will be free on Amazon during this period (normally 99¢).
Timothy Henderson, in lighthearted and simple letters to friends and family, shares the atmosphere, charm, sketches of top professors and some profound lessons learned at Beulah State University, a truly one-of-a-kind center of "higher" learning.
The letters (and topics covered) focus on key issues of life and how to better and better navigate the difficult facets of living. Spiritual? Yes. Motivational? Yes. Better Mind, Body and Spirit? Yes, yes, yes! Beulah State concentrates on the foundational basics necessary for a happy, meaningful and productive life. In some cases, suggestions are made. For other topics, interesting and stimulating questions are raised for on-going reflection and contemplation. Sometimes the alternatives are common-sense while, at other times, they show how a paradox holds the answer, the key to an otherwise perplexing mystery. But in all instances, the lessons are vital for life, but too often ignored or overlooked in the quick pace of today's world.
Letters from Beulah State University, the best of where education, knowledge and wisdom has been, is now and is headed – as one of Beulah State's mottos says: "If something is worth doing [and certainly life, itself, is!] it is worth doing better and better!" The lessons are best learned early, but it is never too late to benefit from these lessons – from the mid-teens till age 94, these letters, and their thought-provoking messages, will help those seeking better! Letters from Beulah State University, a bridge over the all-too-frequent and increasing gap between Christian rhetoric and Christian living.

In most churches, when money is spoken about (which is seldom), one would think the essence and focal point of God's view and discussion about money is His plea that we give more and more and more to the church! Generally people would be flabbergasted to find, not only is our giving to the church NOT the essence, when it is made the focus of financial discussion it is a distortion and perversion of what God says in the Bible!
People, because of Biblical ignorance, also usually expect that the Bible has little practical to say about anything, especially money; it was written thousands of years ago (when people were less sophisticated) and everyone knows the Bible is just a book of morals, philosophy and theories! Wrong again! There is no book (or library of books) that offers as comprehensive and practical instruction (advice and information) on finances as the Bible; ALL that the "common" person needs to take care of their day-to-day financial challenges until they die and money loses all value. And what it says will surprise you - it is indeed Good News, offering freedom from financial burdens and worries!
It is for freedom that Christ has set us free. Galatians 5:1
This freedom is "sitting" in the Bible waiting to be discovered and applied with faith so that money takes its right place in our lives, as a slave rather than master! Hopefully, And All These Will Be Given to You . . . Practical Christian Financial Counsel is a helpful outline of these Good News principles.
Learn more about ... And All These Things - Practical Christian Financial Counsel
The best of Beulah State University in short articles of practical interest to Christians seeking a more meaningful life. Happiness? Its secret is found, in a special way, in only Jesus. Joy of repentance? Yes, joy will accompany true repentance! Truth or Consequences? Yes, there are consequences, good or bad, to how we live, who we listen to, what we do . . . Things I wish I had know when I was a kid and things I wish I had known 25 years ago – these are a few of the practical Beulah State wisdom lessons offered for Sunday School, Sermon Series or personal devotional use.